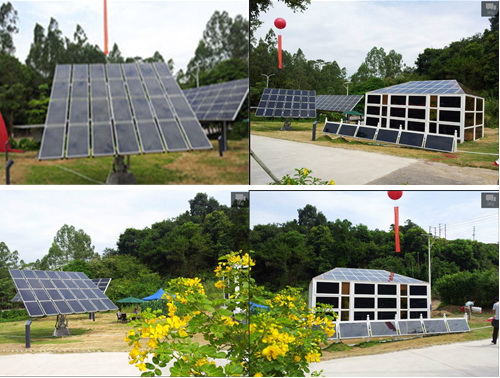 • 16KW solar demonstration project, which contains a fixed-film solar cells, solar street lights, a photovoltaic house, tracking system and so on.

• It contains a separate off-grid systems and grid systems including the application of lighting, television, air conditioning, fans, air conditioners, electric fans, refrigerators, goldfish bowl, drinking fountains, car and motorcycle charging piles.

• the whole system every day start working from dawn to the dark. Daily power generation is greater than 100 degrees.